Meet The Instructors And Staff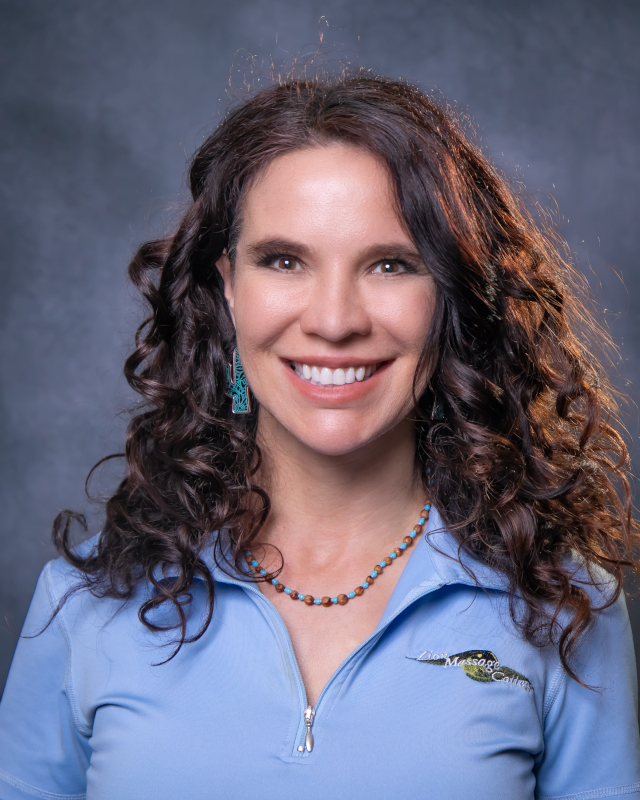 Rebecca Farraway LMT, E-RYT-200, BCMT
Owner & CEO
Rebecca Farraway is the owner and founder of Zion Massage College, a Massage Therapy and Bodywork college that offers a 900 hour comprehensive blend of Traditional and Modern approaches to soft tissue manipulation and energy balancing. She is also the owner and founder of Study Healing, which offers continuing education classes in Massage, Bodywork, Mindfulness, breathwork and Meditation.


Rebecca has made it her life's work to study and teach traditional massage, bodywork and healing techniques from around the world. For over 20 years Rebecca has taught and studied Traditional Thai Massage & Bodywork in Thailand and various places around the world, she studied Barefoot Massage styles in India, Thailand, Hawaii, Fiji, Japan and in the U.S. Rebecca studied Gua-Sha (by its various names) in China, Vietnam, Thailand, and the U.S. She has also extensively studied a variety of other soft-tissue manipulation, energy healing techniques and herbal applications in Peru and Mexico.


Early on in her career, Rebecca observed that traditional practitioners and teachers of Massage Therapy and Bodywork frequently blend meditation, contemplative exercises, and other healthy lifestyle practices with their Massage Therapy and Bodywork practice. Staying true to this tradition, Rebecca is also an ardent practitioner, student, and teacher of meditation, yoga, qi-gong, and breathwork. She has studied with monks, swamis, shamans, and healers from many cultures and spiritual backgrounds to compare and contrast the universal factors that foster a life filled with growth, contribution, connection, and peace. She teaches trainings around the world on Massage, Bodywork, Sound Healing, Meditation, Breathwork and Mindfulness. In addition, she is a certified Yoga & Qi-Gong Instructor, musician, ardent nature lover, and, depending on the day, a pretty big fan of cold plunges & ice baths.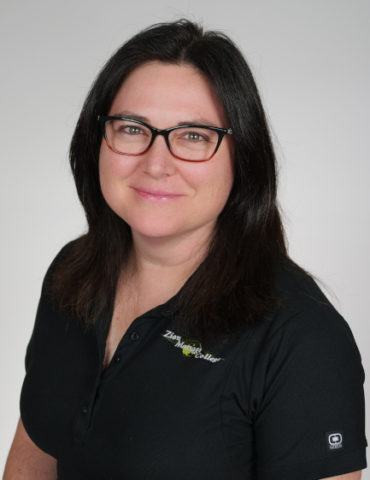 Christina Frantzen, LMT, MLD-C
Program Director / Instructor
After graduating from Massage School in 2000, Christina spent many years in the Destination Spa atmosphere in Southern California. She brings over 10+ years of Spa Management Experience including experience in Managing the #1 Spa in the Nation, Conde Nast Traveler.
 
In addition to her experience with massage therapy, Christina holds a Bachelor's of Science in Psychology, a Bachelor's of Health Sciences with an emphasis in Physical Therapy and Medical Social Work and, an Associate's of Science.
 
In 2014 Christina moved from California to St. George. Upon moving to St. George, she began working at MoVara Fitness Resort and Spa as an LMT and, also began working as an Instructor at Zion Massage College. From the moment we met Christina, the ZMC team knew that she was a valuable and perfect match for our college's mission, values and for the quality education, which we continually strive to give our students.
 
Christina loves to hike in nature, spending time with those closest to her, and learning. Christina specializes in a variety of modalities but has extensively studied WATSU and other water based modalities such as Aquatic Integration. Christina is a strong advocate of lifelong learning within the massage therapy profession. She takes new continuing education classes each year and believes that it is imperative that all LMTs make time for continuing their education in the exciting field of massage therapy.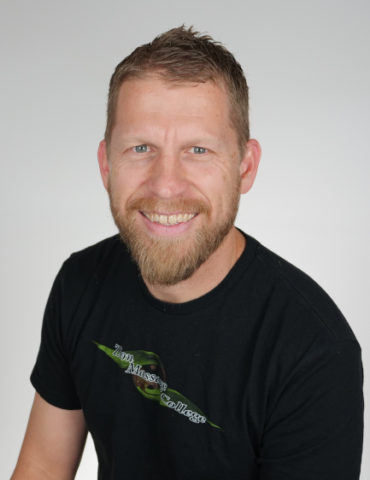 Everett Hunt, LMT, SI
Instructor
Attended UCMT in Salt Lake City, Utah during 2005-2006. During his time there he learned about fascia and how it can be changed to actually manipulate and shape the body. Not knowing where massage therapy would eventually take him, Everett found his path with Structural Integration. After graduating in March of 2006, Everett completed a graduate program with Structural Bodyworks in Kaysville Utah. Following school, Everett began working in Park City, Utah and quickly built a clientele consisting of Olympic skiers and gymnasts. After gaining valuable experience, Everett eventually moved to St. George where he works as full time therapist at Red Mountain Spa. Everett practices and embodies his belief that proper body mechanics taught in school, therapists can enjoy a massage career which spans decades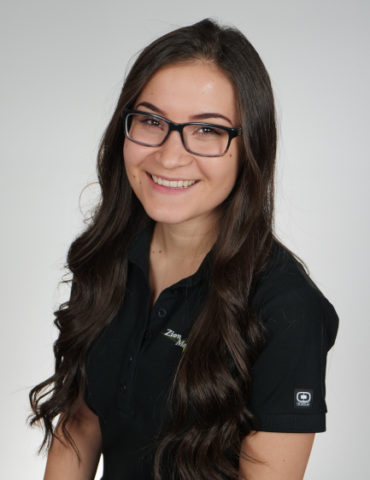 Rocio Lopez
Administrative Assistant/Instructor/Teaching Assistant
Originally from California, Rocio has resided in St. George for the last several years. She has an Associate Degree from Dixie State University. She loves helping the students, staff members and guests at Zion Massage College. Her calm, kind nature, intelligence, and ability to listen to others are a breath of fresh air to everyone that meets her. When not working, you can find her spending time with family, playing with her mini Schnauzer, or reading a book. We are so grateful to have her as part of our team.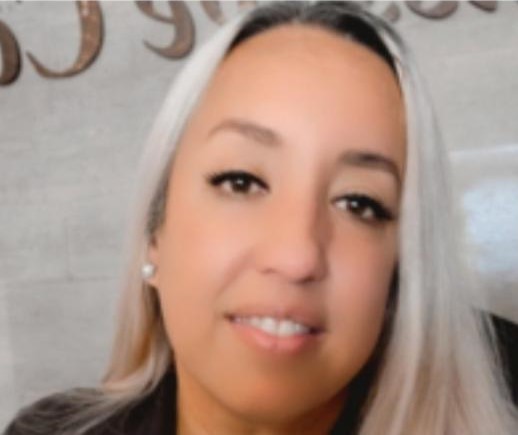 Shalyn Padayao, LMT - DOPL License #13113968-4701
Instructor
With a passion for service, learning, and a firm belief in the body's ability to heal itself, Shalyn is an enthusiastic member of our team. Originally from Hawaii, she is from a long line of holistic healers. Massage was a natural calling for Shalyn. She has spent over 20 years in the medical industry because of her desire to help others.
After discovering her need for a stronger connection of mind, body, and spirit, massage therapy and education has become a part of her everyday life. As an Instructor, she is always excited to help students realize the opportunity to develop their talents for healing and helping others. Shalyn is a mother, a musician and an animal lover. Her favorite place to be is out in nature. From the oceans of Hawaii to the red rock mountains of St. George, outdoors is where she finds peace.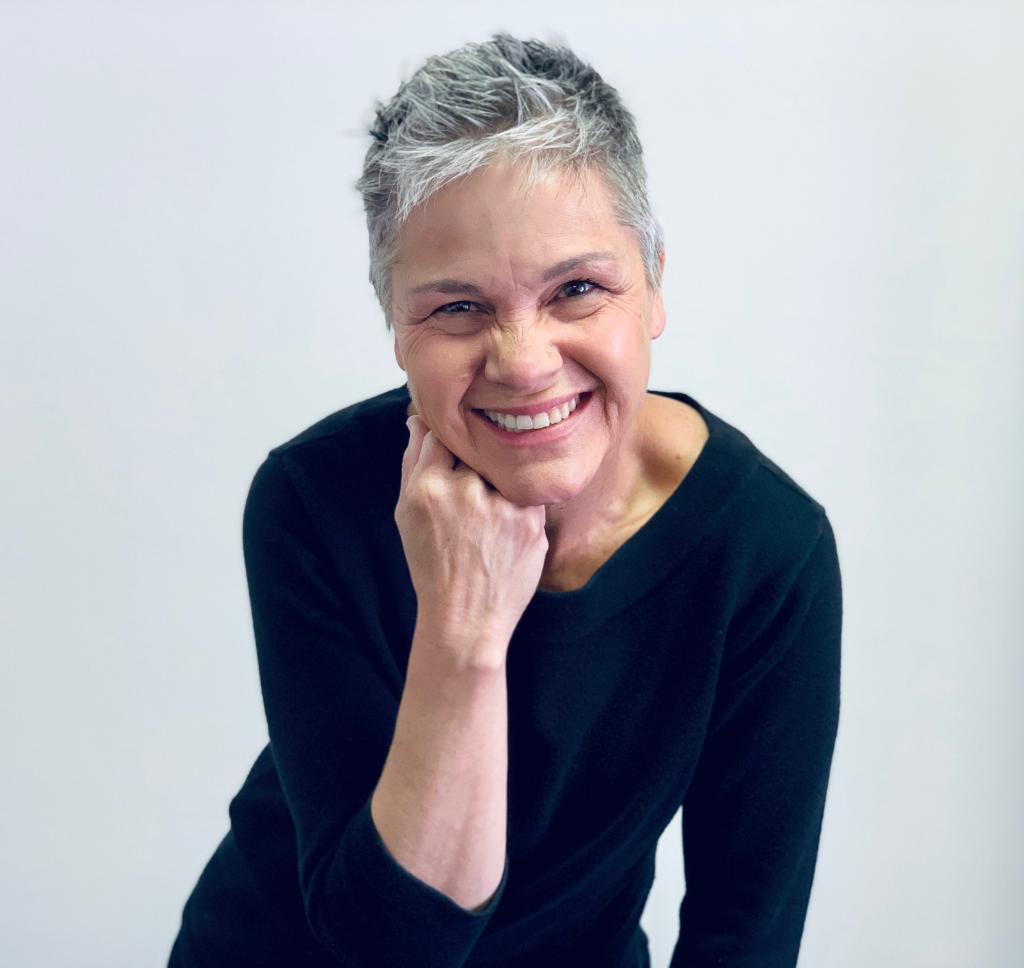 Karey Kosorok, MS, LMT, CLT
Instructor
Karey's first career interest was to become a massage therapist, however she opted to attend college instead. After graduating, she taught high school biology and chemistry for several years before deciding to stay home full-time to be with her young family . In 2005 the call to become a massage therapist grew strong once again; she enrolled at Ann Arbor Institute of Massage in Ann Arbor, Michigan in the fall of 2005 and graduated a year later. Soon after, she moved to St George with her two young sons, enjoying the sun and outdoor adventures here ever since. Karey is certified in Orthopedic Massage and as a certified lymphedema therapist. She has also taken several classes in CranioSacral therapy and Energy Balancing. In addition to being an instructor at ZMC, Karey has a private massage and bodywork practice in St George. She is passionate about helping her clients feel their best, and loves being a part of her students' journey as they embark in their own amazing and fulfilling career as a massage therapist. Karey enjoys hiking, trail running, swimming, gardening, backpacking, cycling, watersports and is game to try just about anything else that doesn't require her to jump from high heights!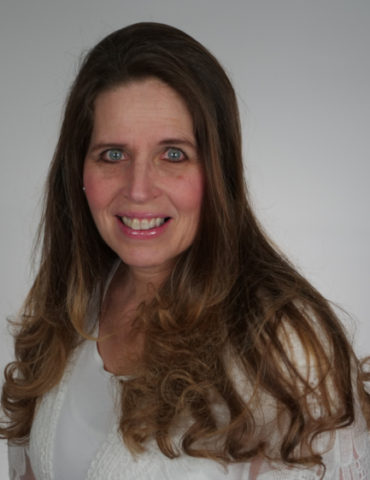 Cori Halterman, LMT, CLT
Instructor
Attended UCMT Lindon Campus, graduated March 2011. Cori was inspired by amazing teachers to become an "Elite" bodyworker by striving for perfect attendance, 4.0 grades and taking advantage of every opportunity to learn more. She has worked at various spas including Amangiri and massaging on the houseboats at Lake Powell for Antelope Point. In addition to her private practice she has taught Anatomy, Pathology and Reflexology at UCMT, Orem Campus and still maintains VIP clientelle at Lake Powell.
Cori is fascinated by the complexity and miraculous design of human body and it's ability to heal itself when given the proper nutrition and care. Being a facilitator in healing is her goal with every client. Teaching is one of Cori's passions. Assisting students in maximizing their education and becoming "elite" therapists motivates her in the classroom. She is also a Certified Lymphedema Therapist who has worked with clients suffering from this debilitating disease. Workshops and learning forums are Cori's idea of "me time".
At home, Cori enjoys her large family and charming husband. She loves to dance, sing, play the piano, grow flowers and vegetables, read anything by Dr. Fuhrman and wants to live in Rivendell, the Elven realm of Middle earth, in her next life.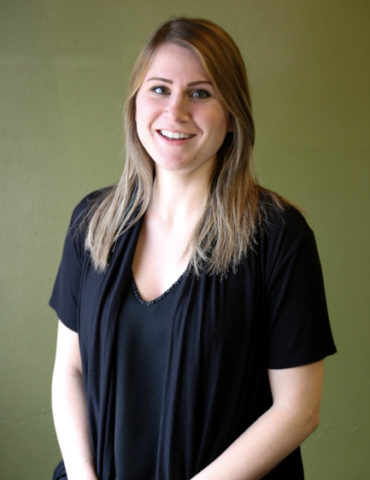 Veronica Hunt graduated from the Nevada School of Massage Therapy in 2010, where she learned a variety of modalities and has been integrating her various skills throughout the past 9 years.
Veronica was drawn to the body's ability to heal itself and continues to utilize her expertise to assist in the body's healing process.
Through compassionate and careful listening, she thoughtfully tailors each massage session in accordance with the client's needs and requests, personalizing an individualized overall experience for each client.
One of her specialties and favorite modalities is Cranial Sacral Therapy, which can be beneficial for relaxation, headache relief or prevention. In addition to Cranial Sacral Therapy, she is skilled in Deep Tissue, Swedish and Prenatal Massage.
Veronica is also skilled, respectfully, in body treatments, such as wraps and scrubs, and believes that the energetic element to body treatments can be integrated with Massage Therapy to achieve total health through balance and wellness in mind, body, and spirit.
When Veronica isn't teaching, you can find her at Sagestone Spa, located at Red Mountain Resort.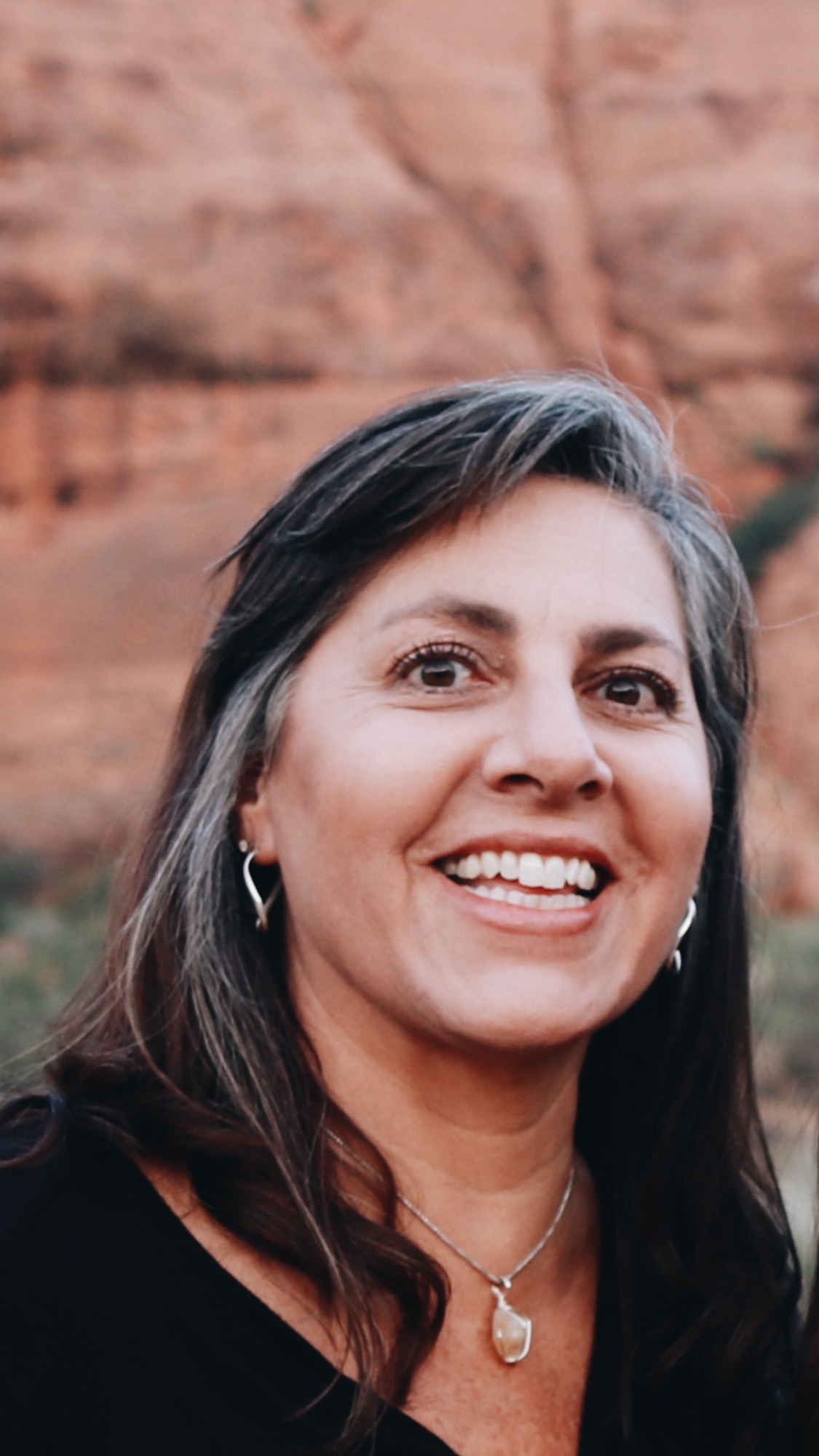 Tami Painton, LMT, CFZP - DOPL License #12837693-4701
Instructor
Tami has always had a passion for continuing education, especially with regards to the human body and its amazing healing powers. After receiving her college degree in Health Promotion from BYU, she has, in some way, been involved in the health and wellness industry for over 25 years.
While living in Hawaii, Tami discovered her passion for holistic health and the benefits of combining Eastern and Western medicine and the importance of physical, mental, emotional and spiritual health to help individuals heal and become the best versions of themselves. Tami was certified as a Foot Zone Practitioner in 2017. Foot Zoning can help release energetic and emotional energy and aid in healing the body through acupressure points in the feet that once activated sends healing information in the form of electromagnetic impulses throughout the entire body, bringing the four bodies of health back into balance. After she moved to St. George with her kids in 2018, Tami was certified as an Instructor for the Foot Zone certification course and then became a Licensed Massage Therapist after graduating from Zion Massage College.  Tami has a private practice here in St George and enjoys teaching at Zion Massage College and passing along her excitement of learning about the human body.
Come join us on this journey.  Let's learn together, work together and heal together.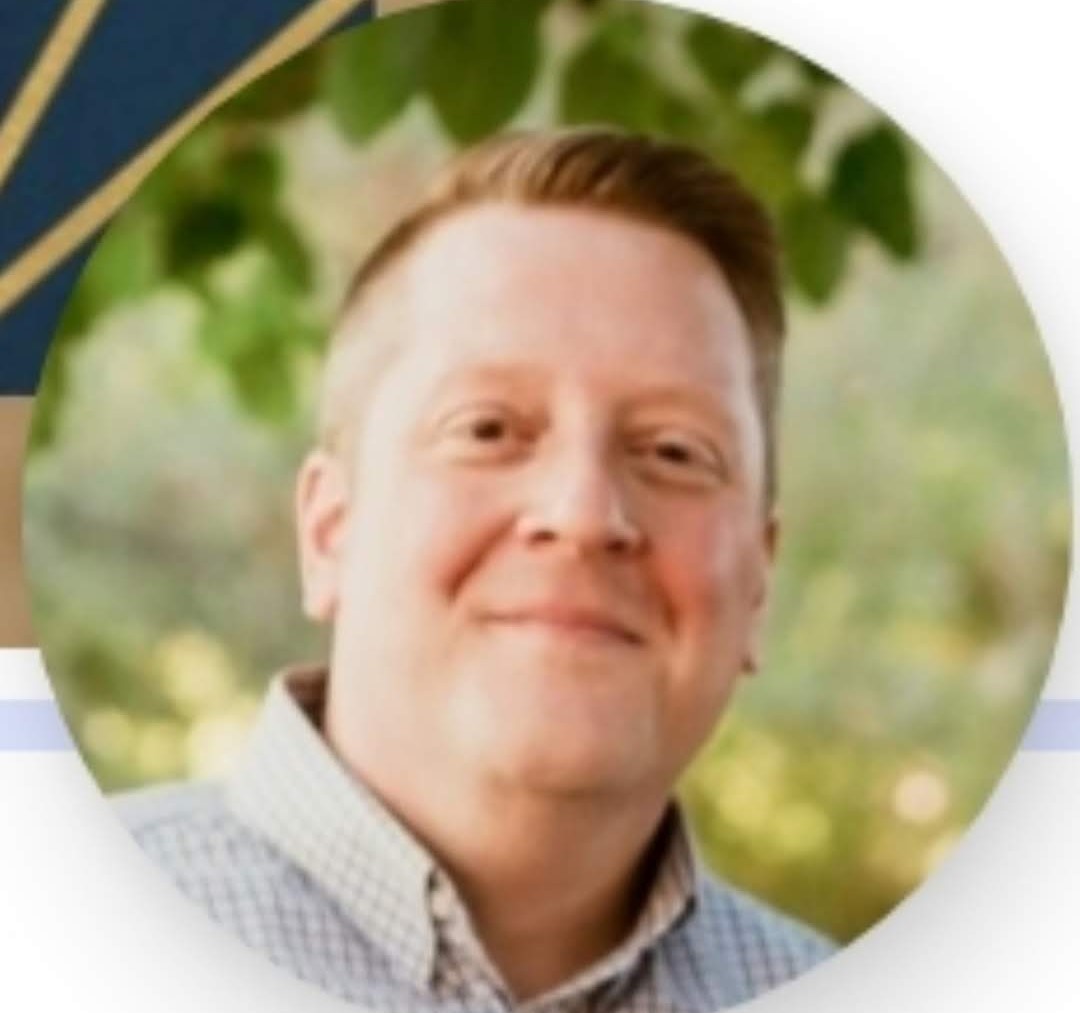 Jared Summerville, MBA, LMT - DOPL License #13113993-4701
Instructor/Teaching Assistant
Jared grew up in Kansas City, Missouri and spent 35 years enjoying the beauty and historical aspects of the midwest. Moving to Saint George, Utah in 2018 came as a bit of a surprise. His ability to adapt and make the most out of any situation has been a boon for his career and a foundation in life.
Jared is a huge Kansas City Chiefs fan and enjoys watching NFL football. Following his 22 years in the professional world of banking and finance where he honed his leadership and corporate talents, he made the decision to leave in search for something more meaningful and with more purpose. After graduating from Zion Massage College Jared began immediately working as a Licensed Massage Therapist. He truly loves the classroom and engaging with students from all walks of life. He has a natural ability to help others feel very comfortable and at ease which is a perfect fit for his students and the classroom. After completing his undergraduate degree in business and foreign language from the University of Missouri Kansas City, he received his MBA from Baker University.
Jared enjoys the outdoors at any level, traveling and playing golf.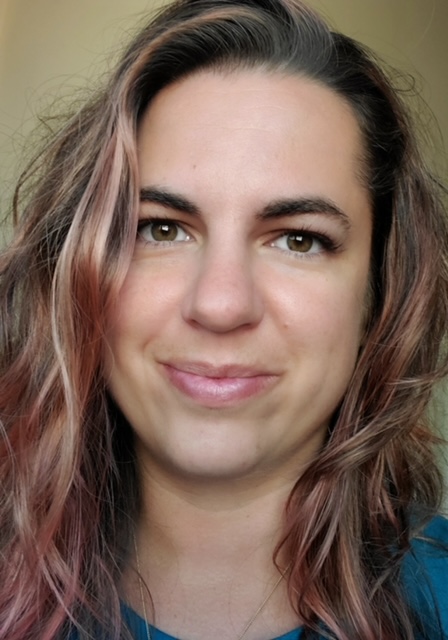 Marie Willford, LMT - DOPL License #12451704-4701
Instructor/Teaching Assistant
When Marie's youngest son started going to school and she had her mornings to herself, she knew she was ready for her own adventure.
Massage school opened a beautiful world to her of connection to oneself and others. She graduated from Zion Massage College in 2020 and continues to enjoy learning about how science backs up the miracle of touch in continuing education like Orthopedic Massage and Myofascial techniques. She is working as a Massage Therapist in a chiropractic office. Her heart lights up to think of the school's mission and what good we can do together.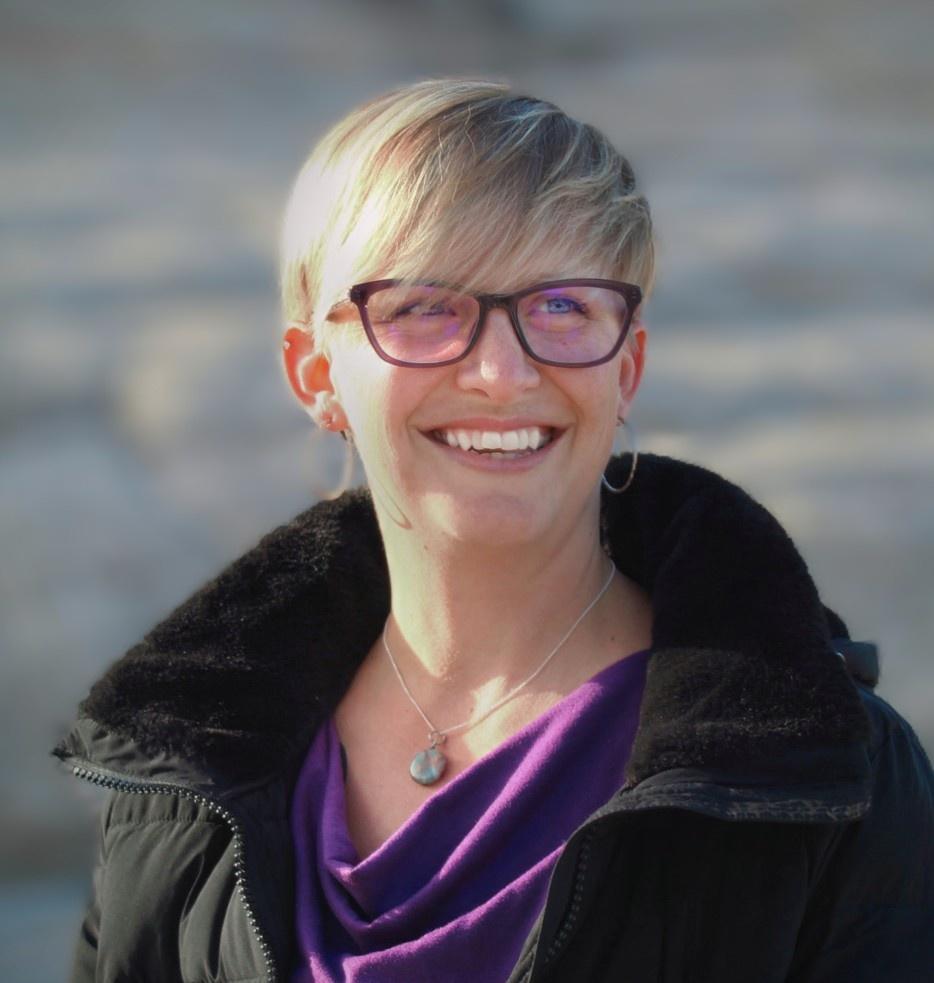 Dacey Sly, LMT - DOPL License #12398051-4701
Instructor/Teaching Assistant
Dacey started her journey into massage therapy after acquiring her associates degree in psychology. Since then, she has worked for massage envy, and then herself as she branched into energy techniques and has her second reiki level of training. With a profound love for anatomy, she decided to dive into teaching a new generation of massage therapists and hopefully spread her nerdiness of anatomy. When there is time left over after the life as a Mom, Dacey enjoys crocheting and knitting.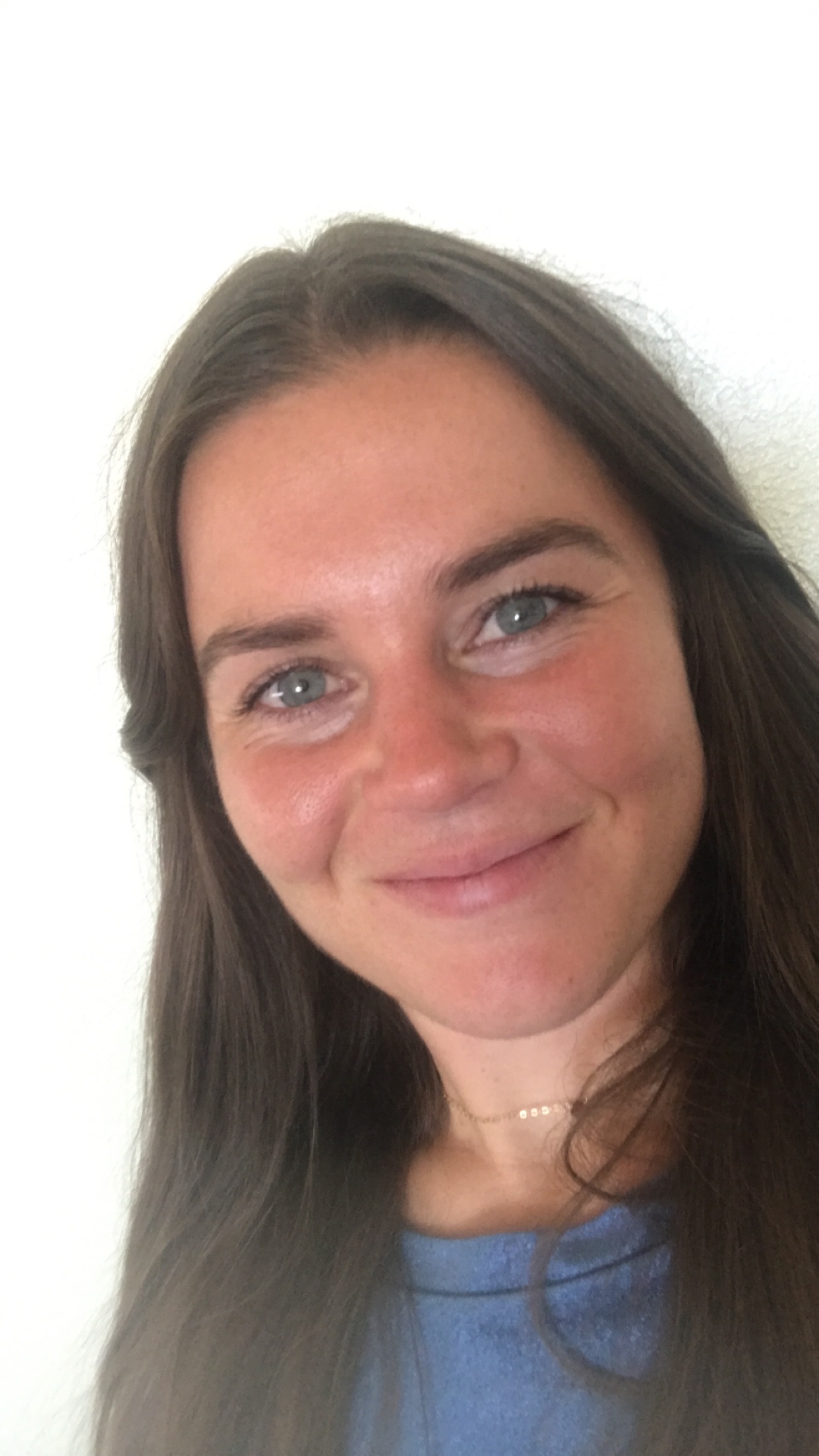 Cassidy Sonderegger, LMT - DOPL License #13114116-4701
Instructor/Teaching Assistant
With a background in Social Work and Anthropology, Cassidy enjoys getting to know people and their unique stories. Her own journey into the profession of massage therapy was years in the making, and she believes it was all meant to be as it brings her great fulfillment. Cassidy enjoys facilitating her client's experience of mind, body and spirit coming back into harmony. During her down time, Cassidy likes to go on adventures in the red rocks with her spouse and their dog Marley.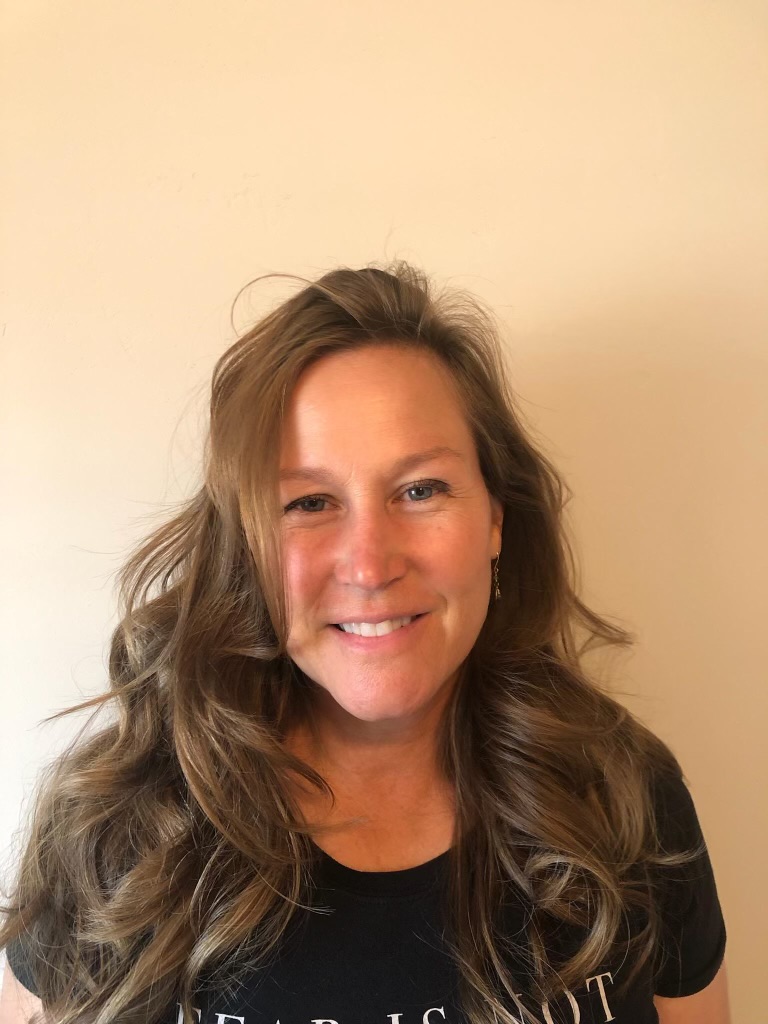 Tiffany Harris, LMT, MMP, CES, AEMT - DOPL License #11421708-4701
Instructor/Teaching Assistant
While working for Gold Cross Ambulance, Tiffany realized the power of positive touch with her patients. She found it incredible to witness heart rates slow and blood pressure change just from holding someone's hand when they were under stress. After some deep thinking and discussions with her husband, she elected to go to massage therapy school instead of paramedic school. She graduated from ZMC in 2019. Her interests are still in the medical field as she has taken extra certifications to become a Medical Massage Practitioner (LMT Success Group) and a Corrective Exercise Specialist (National Academy of Sports Medicine). She has loved teaching at ZMC and finds working with her clients to improve movement and overall health very rewarding. She is the mother of six amazing children, grandmother of one perfect boy and the wife of one sometimes perfect husband. She loves animals and anything country/farm. She also loves to read and take lots of long walks with her two hobbits Calvin and Hobbs (corgi/border collie mixed dogs).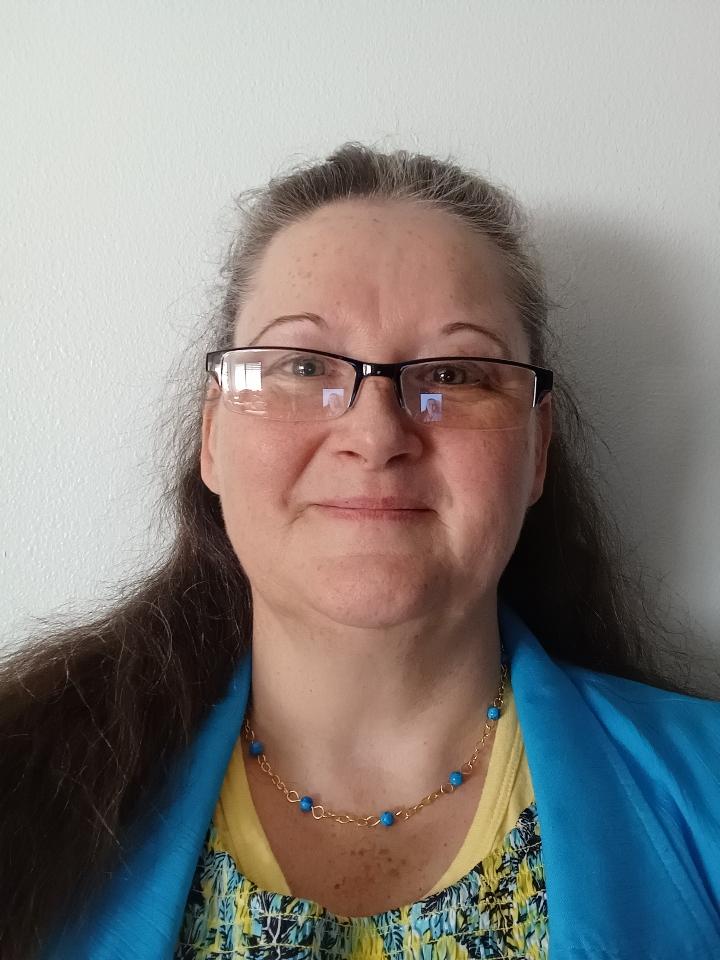 Heleena Gillingham, LMT, BSYA,MMP - DOPL License #10549149-4701
Instructor/Teaching Assistant
Originally from England, Heleena has had experience and training in everything from Care Assistant, Manager, Skenar Therapist, Reflexologist, Massage Therapist, and more. She received her diploma in Reflexology in 2006 and Massage Therapy in 2017. Heleena moved to California in 2006 before relocating to Saint George in 2007 where one job she had was working at M&S Turquoise learning to make fine jewelry. Not only has she worked with Write Family Chiropractic and Zion Massage College since 2018, she also worked for Dixie Chiropractic. She further studied with the Aromahead Institute and became certified in Essential oils for Natural Living and Body Butters and Balms. In 2019 Heleena Studied with the AMTA and became certificated in Fibromyalgia Massage in 2020. She also became a Reiki Master (RM). In 2021 she became certificated as a Pearl Specialist with Cultured Pearl Association of America (CPAA). In June 2022 she became a Medical Massage Practitioner. Currently she is Studying with Formula Botanica for a Diploma in Organic Skin Care Formulation and Aroma Head Institute to become an Aromatherapist. She plans to continue her education by becoming a Certified Sacroiliac Joint Specialist with the Hesch Institute. Heleena is also a board member of The Saint George Charity Fund. Her hobbies include writing Children's books, stories, songs, poetry and making her own jewelry and other crafts.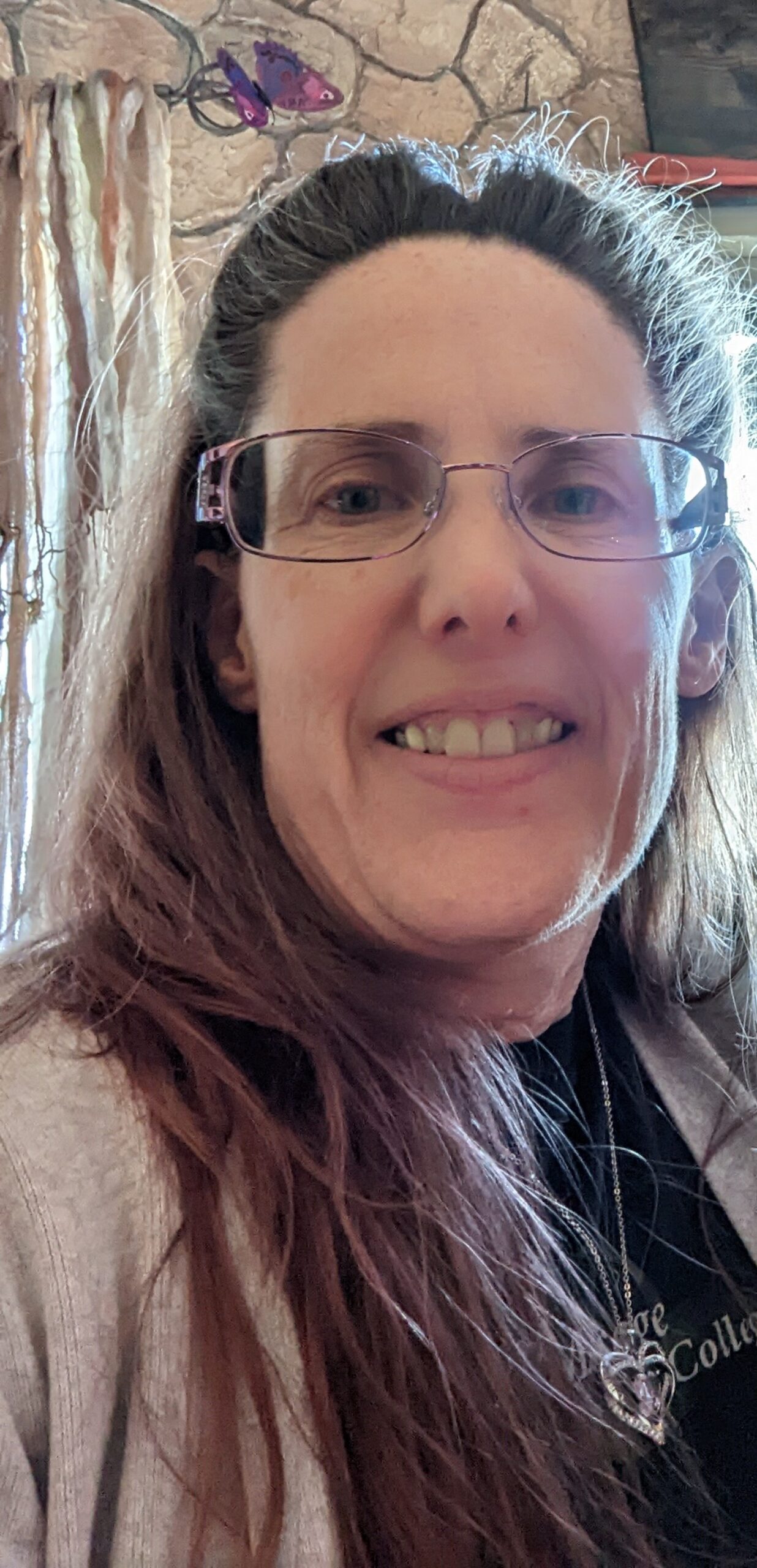 Julie Humphries, LMT, BCTMB
Clinic Facilitator
Originally from California, Julie went to Provo College and received an Associate of Applied Science Degree in Therapeutic Massage Technology in February 2000. Julie has taught massage in Provo and Las Vegas. Julie has been in St. George for the last 8 years and loves it. She has a certificate in medical coding and billing and has worked in a chiropractic office as an office manager, billing and coding, and massage therapist. Julie loves to spend time hiking with her family.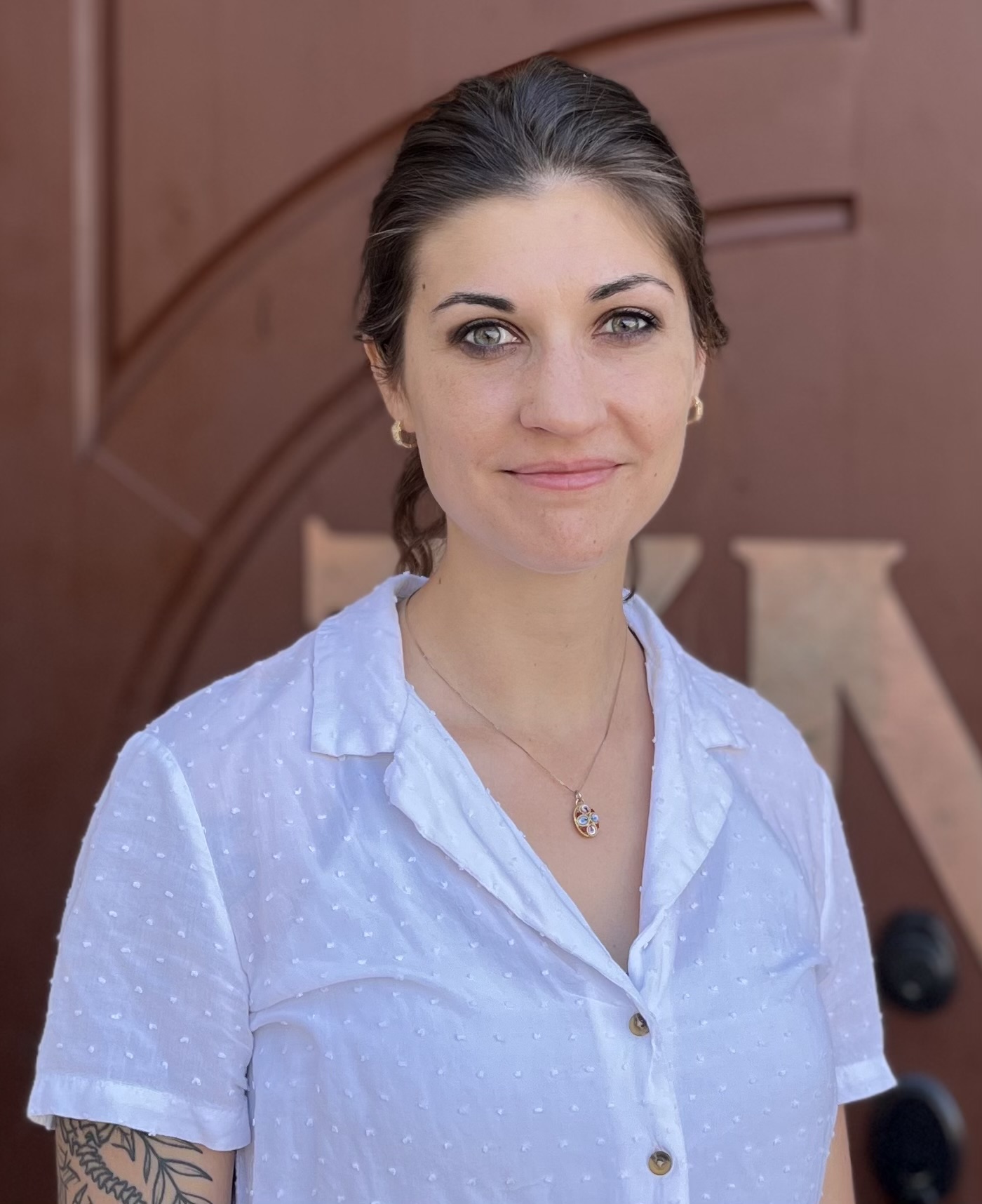 Samantha Brown, LMT
Clinic Facilitator and Instructor/Teaching Assistant
Samantha Brown is a born and raised local of Saint George Utah. She studied Massage Therapy at Zion Massage College and graduated in 2018. She has an extensive resume with multiple bodywork jobs around southern Utah and recently became a Clinic Facilitator with ZMC. With her passion for learning and striving to be better, she has continued learning by taking additional continuing education hours and other certifications in the field. Working multiple jobs at a time, she is also enrolled in the Teachers Assistant program to become an instructor with the school. When she isn't working or learning, she spends time with her friends, family, her loving boyfriend and their pitbull Gypsy. Her active lifestyle includes daily exercise, new adventures, her favorite music, some great food and receiving regular massages.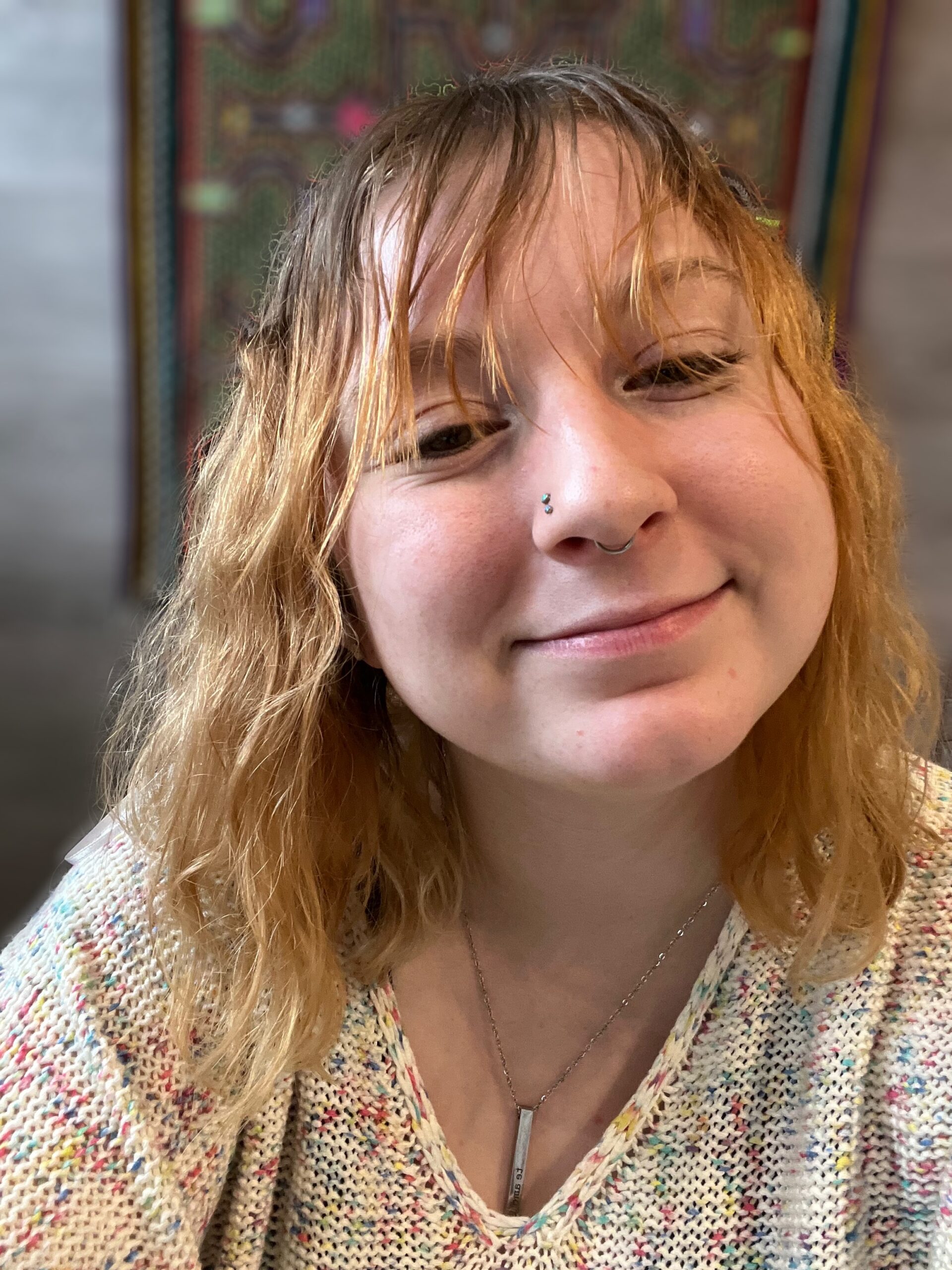 Kamryn Caldwell
Financial Aid Advisor
Kamryn was born and raised here in St George and loves it! She earned her Associates degree in Spring 2022 and is currently pursuing a Bachelor's degree in Biomedical Science at Utah Tech University. Eventually she would like to attend graduate school, become a Physician's Assistant, and help people to the best of her ability. When she is not at school or work she  is typically with her cat or loved ones. In her freetime she enjoys learning and cooking new recipes as well as watching TV and doing crafts. She also loves being outside enjoying all the beautiful views that St. George has to offer.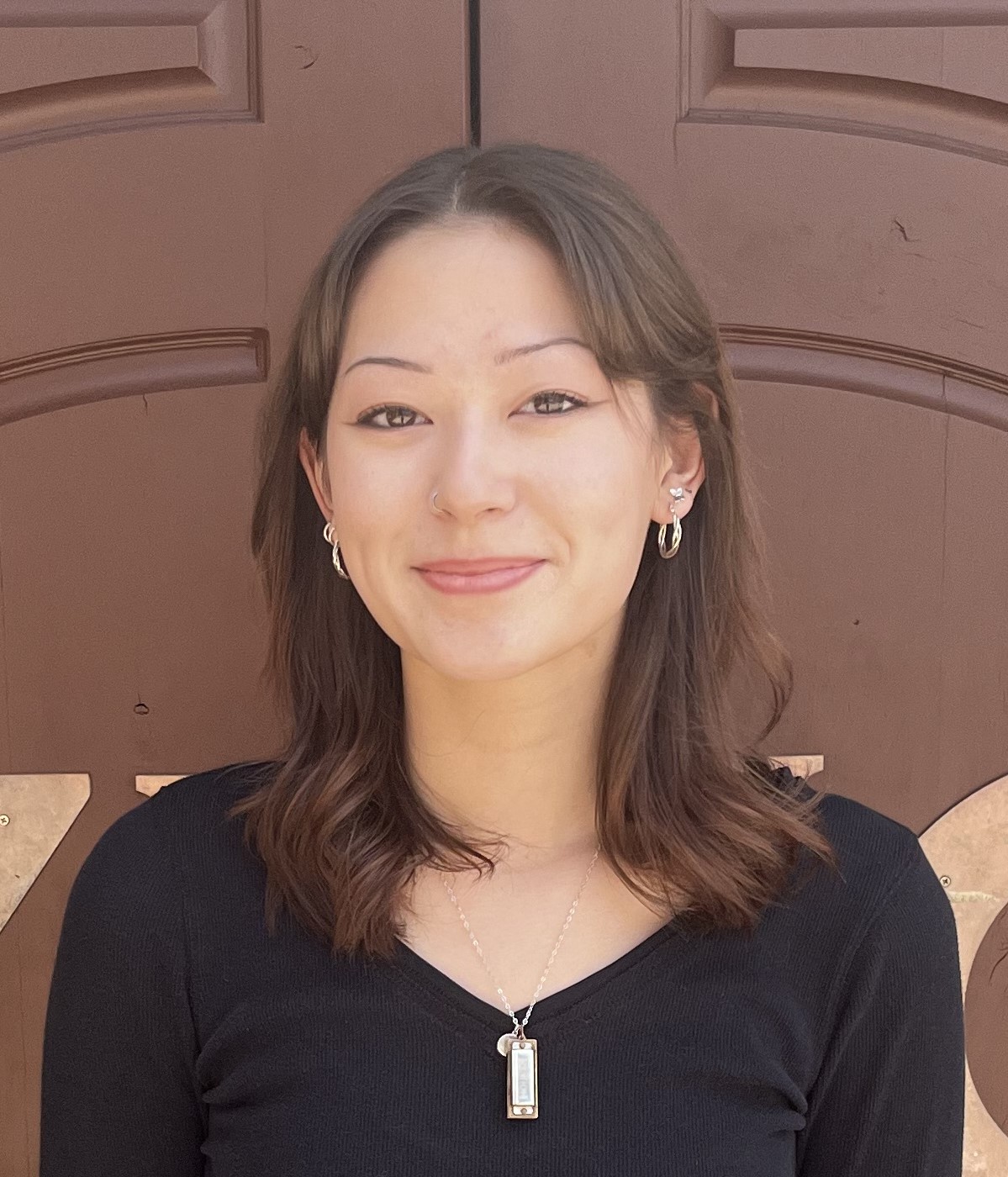 Shelby Christilaw
Admissions Advisor and Front Desk Receptionist
After graduating school, Shelby joined the Zion Massage College team as the front desk receptionist. She graduated from Dixie Tech's phlebotomy program in 2021 and continues to expand her knowledge through interacting with clients and all the amazing staff at the school. She loves making connections with students and helping in any way that she can. In her free time Shelby enjoys cuddling with her kitties, reading new books, and attempting to care for her plants.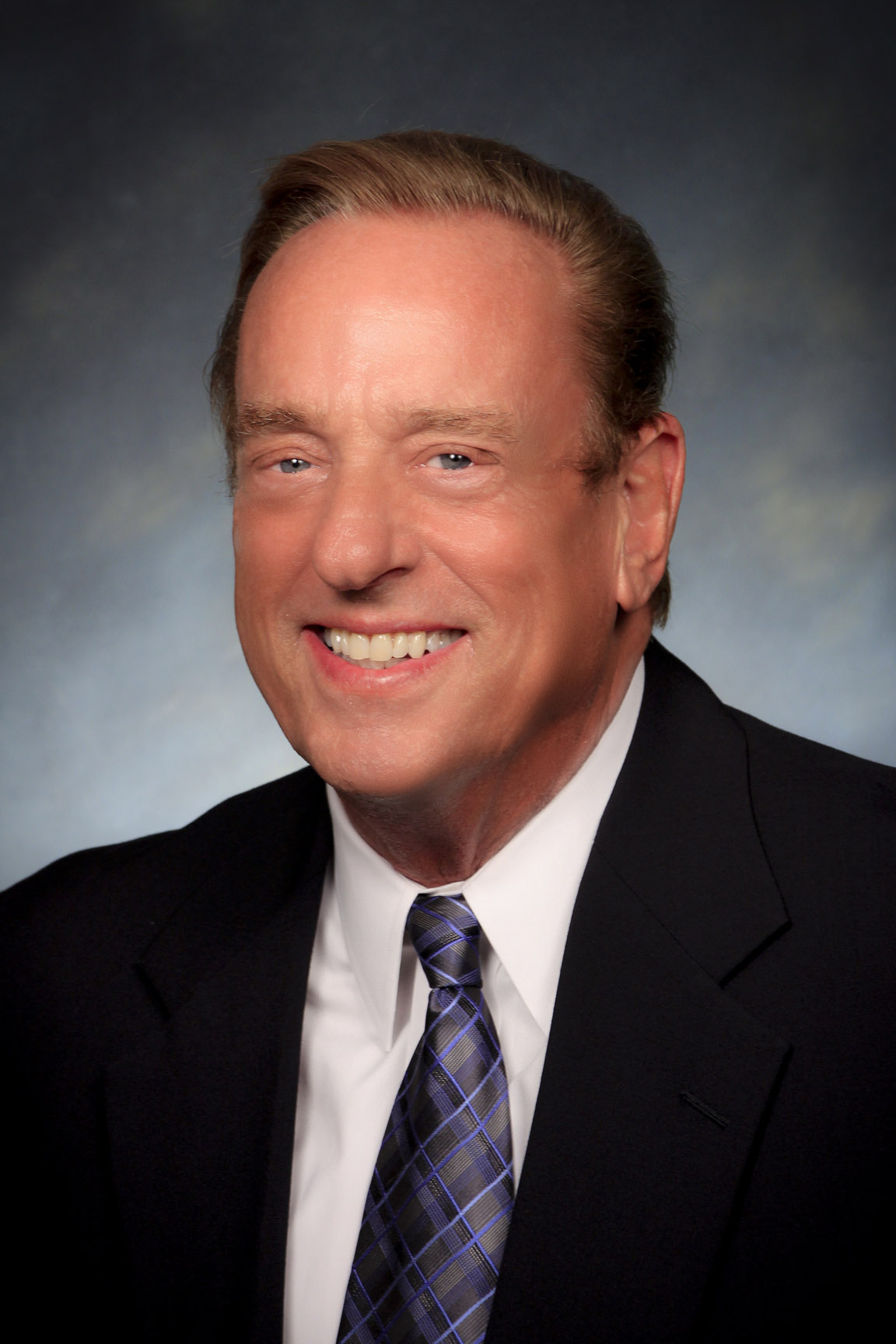 Jon Stark has recently retired from Rize Capital as Chief Financial Officer, overseeing all facets of the accounting and financial reporting operations for the company. Jon brings 40 years of career experience, amassing extensive knowledge and background in managing the generation of sophisticated tax reports and financial statements. Prior to joining Rize Capital, Jon spent 4 years as an Accounting Manager for a large commercial property management company in Southern California. The company managed over one hundred commercial and industrial properties along with several commercial building owners' associations. Prior to that position, Jon was Corporate Controller for a National commercial real estate investment company. Other experience includes working as a Controller for various residential real estate developers in the Southern California Area. Jon also has owned and operated his own Income Tax Consulting and Accounting Company that assisted small businesses and individuals. He is licensed by the Internal Revenue Service as an Enrolled Agent. Jon has also taught college level courses for private and community colleges in Southern California in the areas of Accounting, Finance, and Income Tax. Jon has a bachelor's degree in Accounting and Finance from California Polytechnic University at Pomona. He also has earned a Master of Business Administration from the University of La Verne. Jon is a Widower and has a daughter and grandchildren. His hobbies include water sports and SCUBA Diving.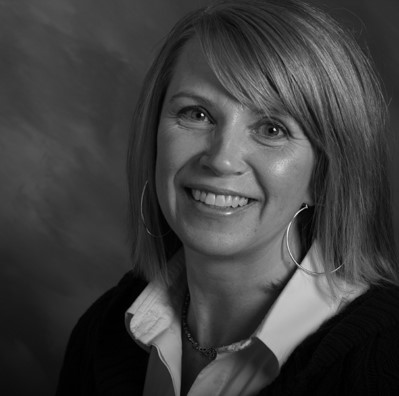 Sidney Breitenstein
Front Desk Receptionist
Sidney Breitenstein is a Utah native. She recently moved to St. George with her husband after his retirement from 31 years in education. She worked 20+ years in various aspects of customer service roles and project management roles in multiple industries, including education. She has also worked in graphic design which in-turn has been the most inspiring experience. That experience has led her to take up interior design as a hobby, abstract painting, and crafting miniatures. She has been enjoying semi-retirement spending time biking and working out, learning various dance techniques and socializing with family and new-found friends.  She can be seen working part time at the front desk.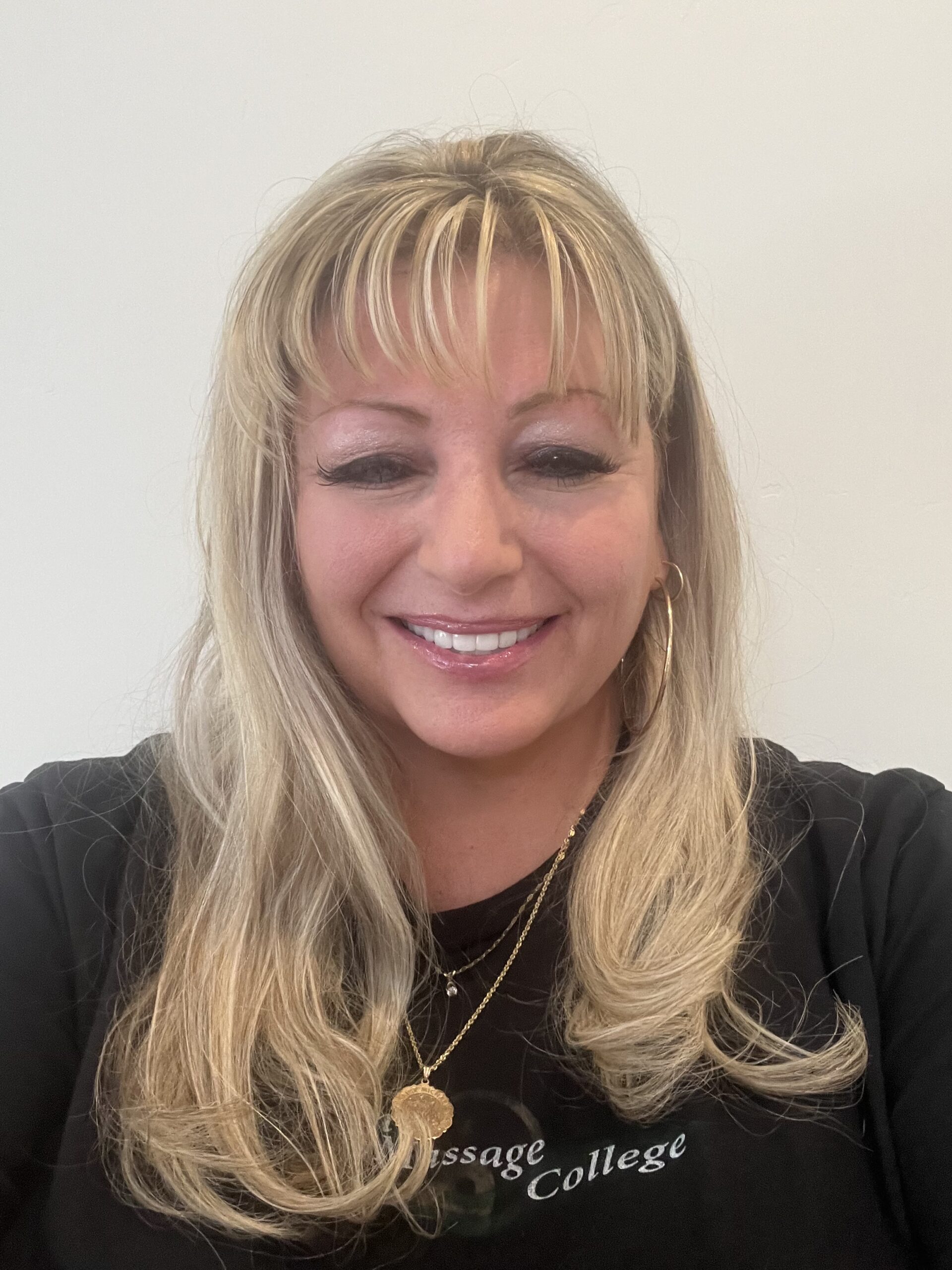 Lucy Bloxham
Front Desk Receptionist
Lucy Bloxham is originally from Las Vegas. You can find her helping students and clients alike at the front desk of ZMC. Lucy is proud to have three amazing daughters and loves to spend time with friends and family.